In private sessions, I work with individuals and with couples. Sessions usually last 50-60 minutes. It is also possible to arrange longer sessions and to use energy healing work to integrate the work at a deeper level.
Every therapy session is different. I follow what is present here and now and accompany and support the client, while following the wave of their experience. With some clients, I start the body work quickly, while with others, we initially have a few months of talking therapy by itself. There are no rules, even if I do encourage body work whenever possible.
A typical body psychotherapy session will focus on 3 aspects:
the quality of the client-therapist relationship
talking
body work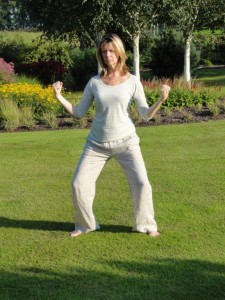 Body work includes breathing, sound, movement and other soft techniques. It aims to release tensions, increase vitality, free emotions and the mind, relax the body and open to mindfulness. This helps the client experience and sustain a new and conscious awareness of the Self and of vitality.
Talking is used relatively often in sessions, but I am also aware of messages in the client's body and energetic field, which I learned to listen to in a subtle way. I often bring clients back to their body experience, sometimes with exercises, to help them identify where and how they blocks their vitality, thereby disconnecting from themselves.
During sessions, there will be an intimate connection between the client and myself, in respect to the rhythm, the limits and the needs of the client. At the end of a session, the client will usually have a more expanded and conscious core self-experience, feeling lighter and less tired, with more clarity and an increased sense of well-being.
Also in this section: