Brennan Healing Science® (BHS) is a gentle yet powerful holistic method of balancing and restoring health to your physical, emotional, mental and spiritual bodies. It combines hands-on energy healing techniques with spiritual and psychological awareness to deepen your healing and self-discovery process touching every aspects of your life.
Through a variety of techniques, healing sessions clear, balance, charge and repair your body's electromagnetic energy field, also known as the aura. This affects all of the systems and organs of your body, releases energy blocks that can lead to dis-ease and illness, and enhances the body's natural healing capability. Brennan Healing Science is intended to work in harmony with other healing methods you may use, including traditional medicines, and is suitable for all ages.
Brennan Healing Science has been developed for more than 30 years by Barbara Brennan, a former NASA scientist, writer of the two best-sellers Hands of Light and Light Emerging. It is used all over the world by the Brennan Healing Science Practitioners®, who have completed a 4 year college education at the Barbara Brennan School of Healing, either in the United States or in Europe.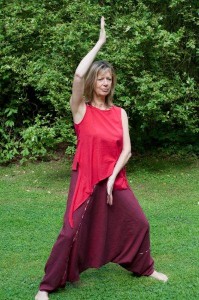 Through a very complete and intensive program, BHS Practitioners learned and experienced very specific and advanced healing techniques, anatomy and physiology, and went themselves through very deep personal healing processes and spiritual transformation, developing the psych-spiritual skills and the positive intentionality they need to align to their life purpose and become healers from Essence.
Also in this section:
To learn more, I also recommend Barbara Brennan's two books, as mentioned above. On the Links page of this website, you will find a video about the BBSH school and Brennan Healing Science studies.