A good time to start psychotherapy is for example when you feel the need to:
Talk to someone who can really be here for you
Improve your relationship with yourself, your partner, or with family and friends
Take a new step in your life or in your profession
Break a deadlock, to understand, and to improve your self-confidence
Recover your core energy, to free your creativity, to become who you truly are
Break repeating patterns, including somatic ones
Step out of addictions
Free yourself from limiting beliefs
Express and release anger or any other "negative" feelings
Release tensions and relax your body
Find answers to existential difficulties or questions
And more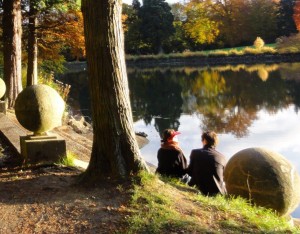 You are very welcome to come for one or several sessions, just to give it a try or, for example, when facing an exceptional emotional difficulty or after trauma or bereavement. This can be very helpful and usually brings lightness and clarity, and tools to go through this period and to approach life from a different perspective.
Generally, however, I suggest starting a deep – and very rewarding – transformation and healing journey together, which can last a few months, sometimes years, depending on your objectives. It is also possible to continue a transformation path that you have already started a few years ago, either with another method and you feel a need to include more dimensions like body work, or to start a new step with me and/or deepen your inner healing.
Clients often ask me "how often?". I observed that once a week seems to be a good rhythm, but of course the best rhythm is yours – we can talk about it. And yet, the reality is that a therapy is a deep inner and outer commitment, from you and from me. You are always free to stop, at any time. In this case, I recommend we have a last closing session where we can honor together what you have accomplished and terminate the wave in a gentle way.
Feel free to call me for more information.
In the next section, you will find another holistic approach that I practice: Brennan Healing Science™ (BHS)