Have you ever felt ready for change or full of passion about creating or manifesting a new project, and feel mysteriously stucked? Or have you experienced to shoot off and then see it all collapse? Do you sometimes feel lost or powerless?
Come with us… and open the door to your creative energies. 
INFORMATION
Weekly, except vacation. From 10.30 am to 12.00 am. Coming dates:
– Thursdays: 17.09 – 24.09 – 01.10 – 08.10 – 15.10 – 22.10 – 29.10 – 12.11 – 19.11 – 26.11 – 03.12 – 10.12 – 17.12.2015
– Saturdays: 19.09 – 26.09 – 10.10 – 17.10 – 31.10 – (07.11 TBC) – 14.11 – 05.12 – 12.12 – 19.12.2015
– Address : Centre Pérou, 23 avenue du Pérou at 1000 Brussels (Boitsfort)
– Cost : 25 € for one session, any time
– Reduced cost for subscriptions : 100 € for 5 sessions : 02.10 till 06.11.14 / 13.11 till 11.12.14
– Subscriptions are to be paid in advance and not refundable.
TO REGISTER (obligatory)
Please e-mail to me: your full name + cell phone number + name of the event and date(s).
I register
Bring the exact amount in cash on the event day or pay in advance to my bank account at Triodos – Anne Misson – BE74 5230 8059 0507, with the event name and date(s).
FREE YOUR CREATIVE ENERGIES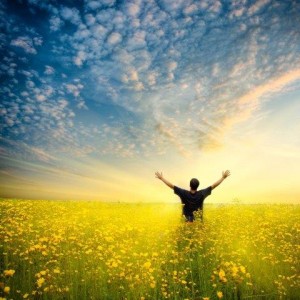 "Understanding the nature of your creative energies, what they do, and how they function helps release your creative energies for health, healing, or creating something new in your life. It is also important to understand the relationship between your creative energies and the natural ebb and flow of the universal creative process within you. It is through life energy fields that your life situations, events and experiences as well as your material world, are created.
From my perspective, there are at least four dimensions within each human being. The full natural creative process requires the emergence of energies and consciousness from the core star up through all these four dimensions. From the perspective of healing, if we wish to change our bodies or any part of themn such as an organ, from an unhealthy state to a healthy one, we must work with the underlying energies that are the foundations for our bodies. We must work with each of the four dimensions."
From Light Emerging, Barbara A. Brennan.
PURPOSE OF OUR ONGOING PRACTICES
My intention is to offer you tools and keys to learn to:
remember, understand and feel who you really are, in all your dimensions,
open your perceptions and high sense perceptions
clarify and align with what is truly important in your life,
open your heart and connect with your-self, with others, with the world and with the universe,
reconnect to your power to manifest the life and the changes you are longing for,
live your daily life with Presence and fluidity,
engage yourself from genuine, healthy, sustainable way, and with pleasure.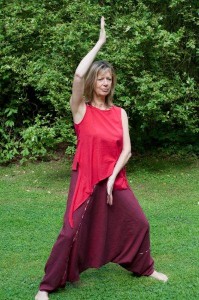 We will use soft although powerful body and energy practices that will help you open, anchor, center, align and unite. They also include mouvements, yoga positions, breathing, mantras, healing sounds, meditation… These practices will be enriched by teachings.
I will transmit you with heart and passion what I learned from more than 20 years of ongoing training and personal healing and awakening process, from my professional practice and from my mistakes. Techniques and a quality of Presence that allowed me to create and enjoy the life that I live today and which fulfills me.
THE 4 DIMENSIONS OF HUMANKIND
We will learn about the 4 Dimensions of Humankind as developped by Barbara Brennan, writer of the 2 best-sellers "Hands of Light" and "Light Emerging", which I highly recommend.
The 4 dimensions are :
Physical body, organs, systems, cells…, and the physical dimension,
Aura, including 7 levels or bodies and chakras. It also carries the energies of our personality, thoughts and feelings,
Hara in which we hold our intentions and which will have a tremendous impact on how we create our lives,
Core star or the central core of our being, our inner source or the localized divinity within us.
Our practices will help you experience, feel and embody these dimensions and understand how they interact and constantly impact each other, in a healthy way or not. We will learn how to align our intention to health, at large.
MY EXPERIENCE AND APPROACH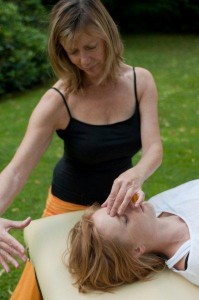 As described on my profile, besides from my ongoing training since 1993, I graduated from the European Healing School of Barbara Brennan (BBSHE) in Austria, as well as Body Psychotherapist and Gestalt Counselling. My practice includes all dimensions of the human being and is dedicated to help awaken consciousness and open our heart, to our Soul's journey back home.
To find the strength and courage to say "yes" to life and to who we truly are requests a deep trust, commitment, ongoing practice and focus. From my experience and from what I see with my clients, I can say: it is very hard to do this alone… This is why I offer you to practice together. I hope this will invite and motivate you to also practice with pleasure at home, on a regular basis and to become bit by bit fully autonomus, aligned and living the life you are longing for. I can personally witness that it is demanding but it works!!!
These practices do not replace a psychotherapy. I see them as a precious support and I hope you will get what you are looking for.
I look forward to practice with you,
Anne-Chantal