ONGOING PRACTICES – THE 4 DIMENSIONS OF HUMANKIND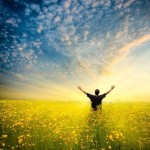 From the model developped by Barbara Brennan. Thursdays and Saturdays, 10:30-12:00 am, Brussels. Body and energy practices, yoga mouvements, breathing, mantras, healing sounds, meditation, teachings. To live more, in consciousness, in presence and in the flow. Information here.   I register
Come with us… and free your creative energies…Read more
So far, most of our events are held in French and are posted in our French part of this website, asap here in English…An English translation is always possible during events. Thank you for your patience!!
To access the French version of our events 2015-2016:
– Special program for women and to the feminine, clic here
– Events open to everyone, clic here.